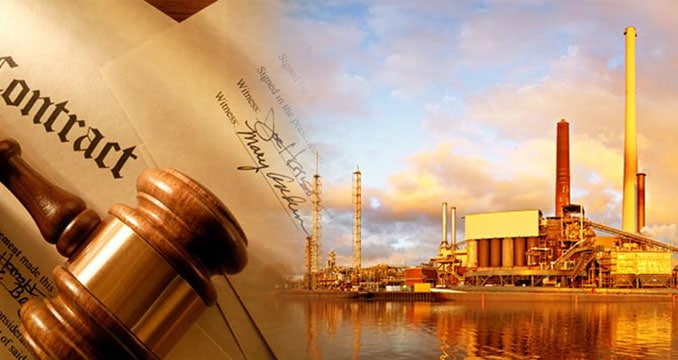 PRACTICE AREA DETAILS
Category

Closely Held Businesses and The Family Farm

,

Environmental Litigation

,

Real Estate and Title Litigation
At Rossiter & Boock, we regularly represent companies as well as individuals in a wide variety of commercial and business disputes. We have the experience and expertise in commercial litigation to handle cases against much larger firms, and our smaller size and efficient operation allows us to provide these services at a much more reasonable cost. We know how to litigate a case from start to finish, always with an eye towards the ultimate objective of winning at trial. This objective allows us to successfully and efficiently resolve cases in a manner that is economically beneficial to the client
We charge for our services based upon the specifics of each case. Although most of our business litigation is handled on a fee per hour basis, we are open to alternative billing arrangements which may involve contingent fees, in which our fee is dependent upon the recovery in the case, or combinations of contingent fee and reduced hourly billing rates. We are open to exploring such arrangements, in which our firm shares in the risks and the rewards of the case's outcome.
Closely Held Businesses and The Family Farm
When a family owns a business or farm, the distinctions between corporate law, trust law and probate law are often blurred. Business successions can lead to emotional disputes between family members, often not just about money, but about control of the family enterprise. In these situations, you need attorneys who can both protect your interests and work with others to amicably resolve these disputes.
At Rossiter & Boock, we have handled numerous matters involving closely held businesses and family farms, including transfers of assets, real estate and corporate stock between family members. Our experience in trust, estate and corporate law allows us to quickly evaluate your individual situation, and evaluate the consequences of actions you may take. Our ability to try cases allows us to confidently and effectively represent your interests.
Real Estate and Title Litigation
Real Estate and Title Litigation involves a range of cases in which the true ownership of a piece of property is disputed. Often, these disputes arise out of defective transfers made through trusts or while the property is in probate. Sometimes land is transferred to people who are not the rightful owners. Sometimes friends or relatives can convince an elderly land owner to transfer property when he or she does not have the mental capacity to understand the transaction. In these situations, the property title is put into question.
We currently represent a national title insurer in litigation throughout Missouri. We have used our knowledge of trust and estate law to prosecute and defend a number of these claims. If you think you may own a piece of property, but your name is not on the title, or if someone is making a claim to your property, contact Rossiter & Boock to protect your rights.
Environmental Litigation
If you own land that you suspect has been contaminated with pollutants or hazardous materials, you need to know your options. Simply owning polluted land may subject you to regulatory action by state and federal agencies, as well as potential liability to adjoining land owners.
For years, we have defended multiple lawsuits related to oil and gas contamination in Southern Illinois. We have successfully represented our clients against multi-national corporations represented by national law firms, the State of Illinois, and the United States Environmental Protection Agency. We can use this knowledge to assess your environmental issues quickly and efficiently.
DISCLAIMER: Neither the Supreme Court of Missouri nor the Missouri Bar reviews or approves certifying organizations or specialist designations. The choice of a lawyer is an important decision and should not be based solely upon advertisements.